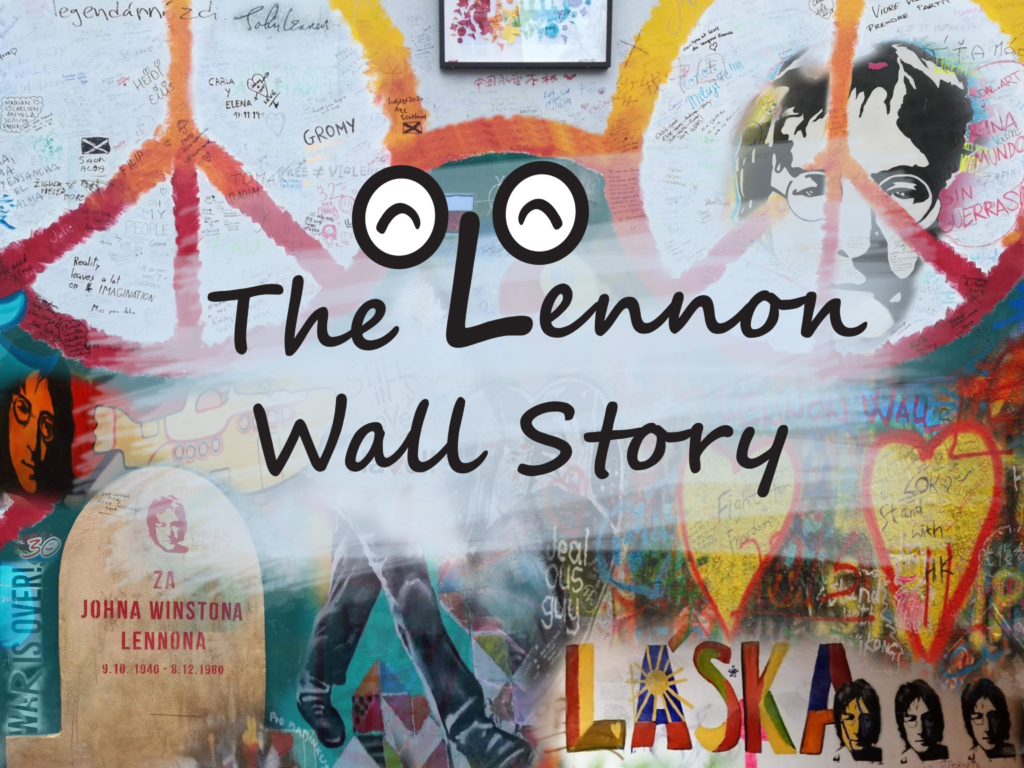 The Lennon Wall Story is a museum in Prague, open now for weekends (Friday afternoon, Saturday and Sunday) in the underground of Napa Bar, Prokopská 8, 2-min walk from the Wall. In addition to an interesting exhibition, you will be served great music, interactive elements, lovely atmosphere and company. The place will not leave you cold in any way – apart from the fresh coldness of the underground space in the summer days. Promise!
Graphic designer: Jitka Kotrlá
Watch the trailer of the documentary The Lennon Wall Story
The exhibition contains a 30-minutes long movie about the history of The Lennon Wall in Prague. Eyewitnesses' memories,  period pictures and other materials and the atmosphere of the era are there to impress you!
The museum has opened thanks to the successful crowdfunding campaign on the HITHIT platform, it has some budget to start with. In case you are interested in sponsorship of the museum, please do not hesitate to contact me.
The Lennon Wall Story is a museum of the beautiful Prague monument in the heart of the Lesser Town. You can find it at the weekends (Fridays afternoon, Saturdays and Sundays) in the underground of Napa bar, Prokopská 8, 2 minutes walk from the Lennon Wall. Let me take you down…