The history of the Lennon Wall is connected to to the cultural environment of Kampa. Since the 17th century, carpenters have been living on this island separated from Prague by the Vltava river and the romantic Čertovka (Devil's Canal). It was home to the well-known Czech scientist Josef Dobrovský, painter Adolf Kašpar, actor Jan Werich, poet Vladimír Holan, composer Josef Bohuslav Foerster and others.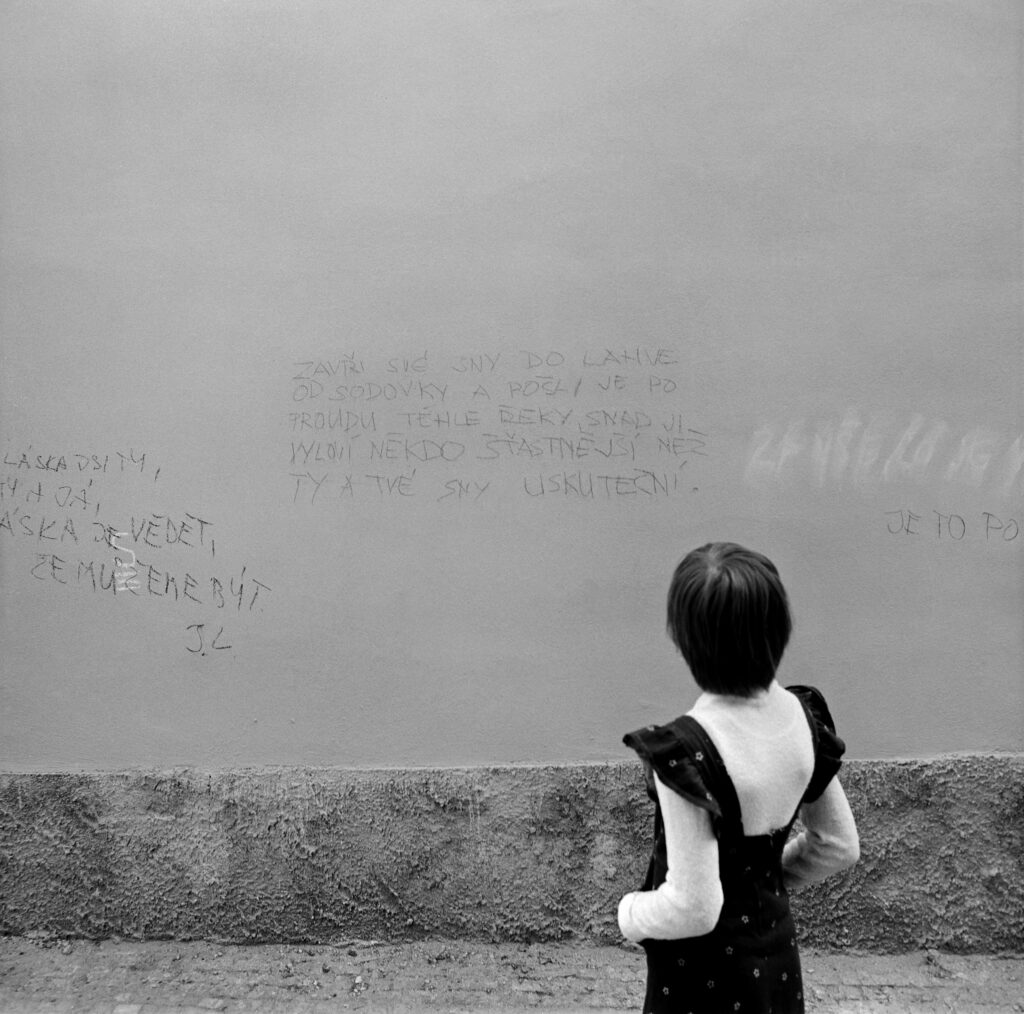 On the "Wailing Wall", as the wall in Velkopřevorské náměstí (Grand Priory Square) was sometimes called at the time, and on surrounding walls, people have written messages in chalk during romantic walks or on their way to a pub as early as the 1960s and 1970s. Most of them were poems, original or adopted, or spontaneous messages without a deeper meaning. Political inscriptions were quite uncommon in this period and were connected to important historical events, such as the Warsaw Pact invasion of Czechoslovakia in August 1968.
During the so-called normalization in the 1970s and 1980s, when the strict conditions prevailing before the Prague Spring reform were re-installed by the Communist government, the wall strengthened its symbolism of freedom of expression.