Since the mid-1980s, people also signed political petitions and delivered speeches in Kampa – for example, for respect for human rights or against the occupation of the country by Soviet troops. Meetings of a few dozen people gradually turned into big anti-regime performances. On 8 December 1985, several hundred participants left Kampa for a spontaneous peace march toward the Prague Castle. 
Opposition groups such as the Chartists*, then became more interested in the Kampa events. The Communist police then further tightened up the repressive measures.
However, because the police still did not manage to discourage the young people from meeting at the Lennon Wall, they decided to change their strategy. In 1987, representatives of the regime organized a concert dedicated to John Lennon at the Prague Municipal Library to entice participants of the Kampa event away. This effort was not very successful. Some people came to the official event, but many others despised it and met again by the Lennon  Wall.
Therefore, the following year, the official communist organization Socialist Youth Union organized a folk concert right in Kampa. On this occasion, various folk musicians took turns on the stage with regime representatives. People were rather disgusted by this official event and many were succesfully discouraged from coming to Kampa.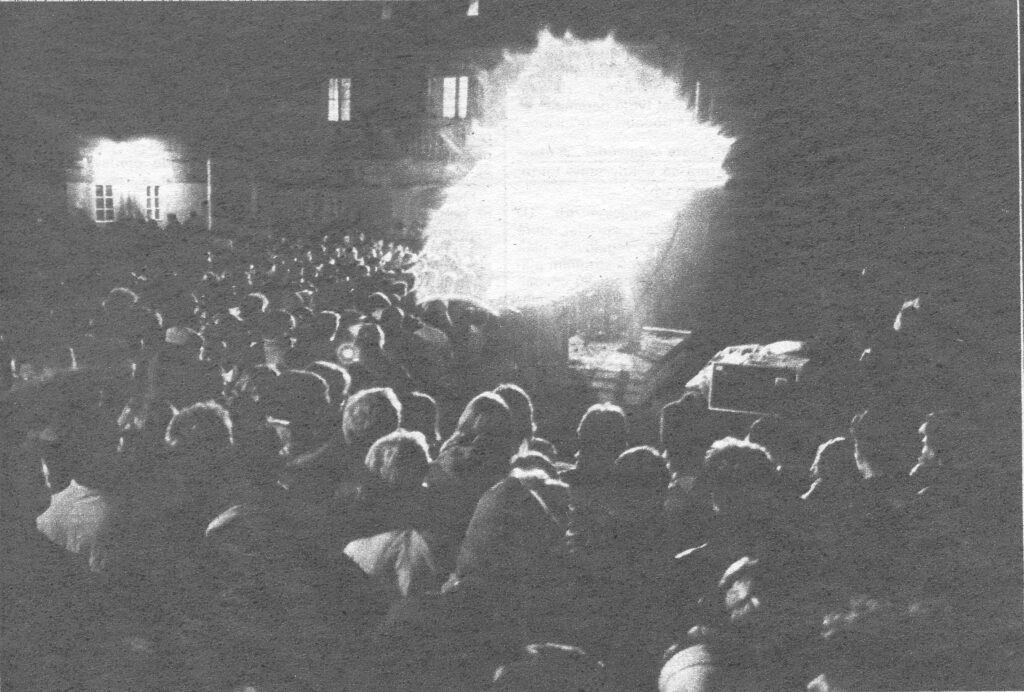 *members of Charter 77, an informal civic initiative in Czechoslovakia from 1976 to 1992. Named after the document Charter 77, it criticized the government for failing to implement human rights provisions of a number of documents it had signed. One of the founding members was also Václav Havel, later the first president of the country after the 1989 Velvet Revolution.