The overall appearance of the Lennon Wall changed many times. In November 2000, members of an art group Rafani painted the whole Wall green and wrote the single word "LOVE" in the middle. Soon after, it was painted by the authors of a Czech hippie magazine Duhovka.
In June 2001, the Wall was repainted in light colour by representatives of the Prague Monument Care Department. However, the white served only as a suitable background for new inscriptions again. The Wall was filled mostly with sprays and messages from tourists, which often had little in common with the original Lennon's message.
During the night before 17 November 2014, 25 years since the Velvet Revolution, members of another art group painted the entire Lennon Wall white, with the inscription "WALL IS OVER" in the middle. Repainting provoked controversial reactions, but the space for new messages did not remain empty for long.
During the following years, tourism in Prague continued to grow as well as the number of visitors to the Lennon Wall. The offer of tourist guide agencies also expanded, bringing groups of young tourists on segways, for example, even after the so-called "pub crawls". After stops at bars, foreigners often sprayed meaningless graffiti on the Wall.
The owners decided to change the situation after several complaints of the locals, including the French embassy across the street. In October 2019, they began to renovate the Lennon Wall. The reconstruction was finished with an official repaiting of dozens of artists gathered by the Czech designer Pavel Šťastný in November. New rules were set: no sprays on the Wall, the inscriptions can only be written on white left surfaces, in pencil or chalk. Since the autumn of 2019, busking has also been banned in Velkopřevorské náměstí.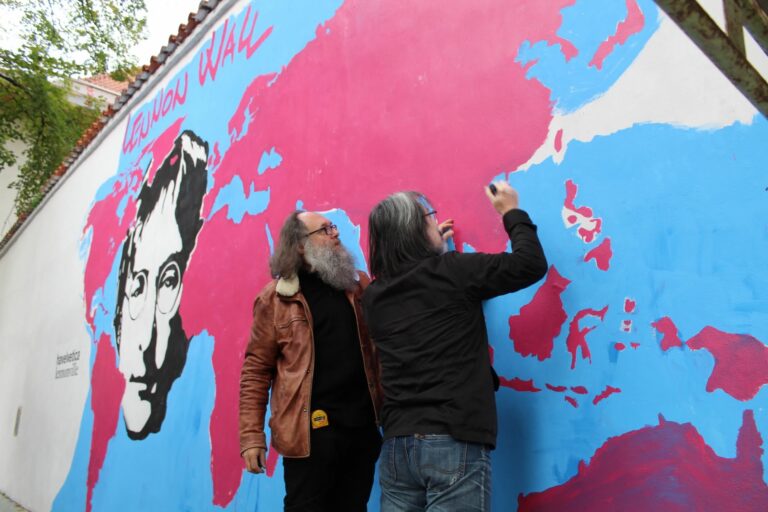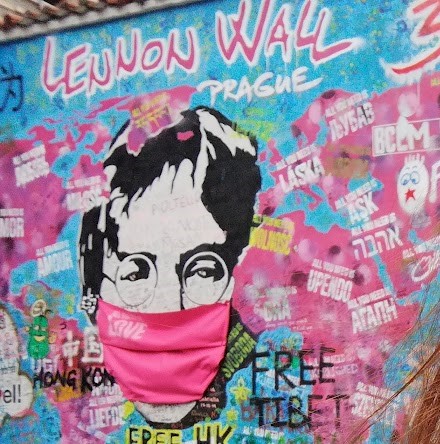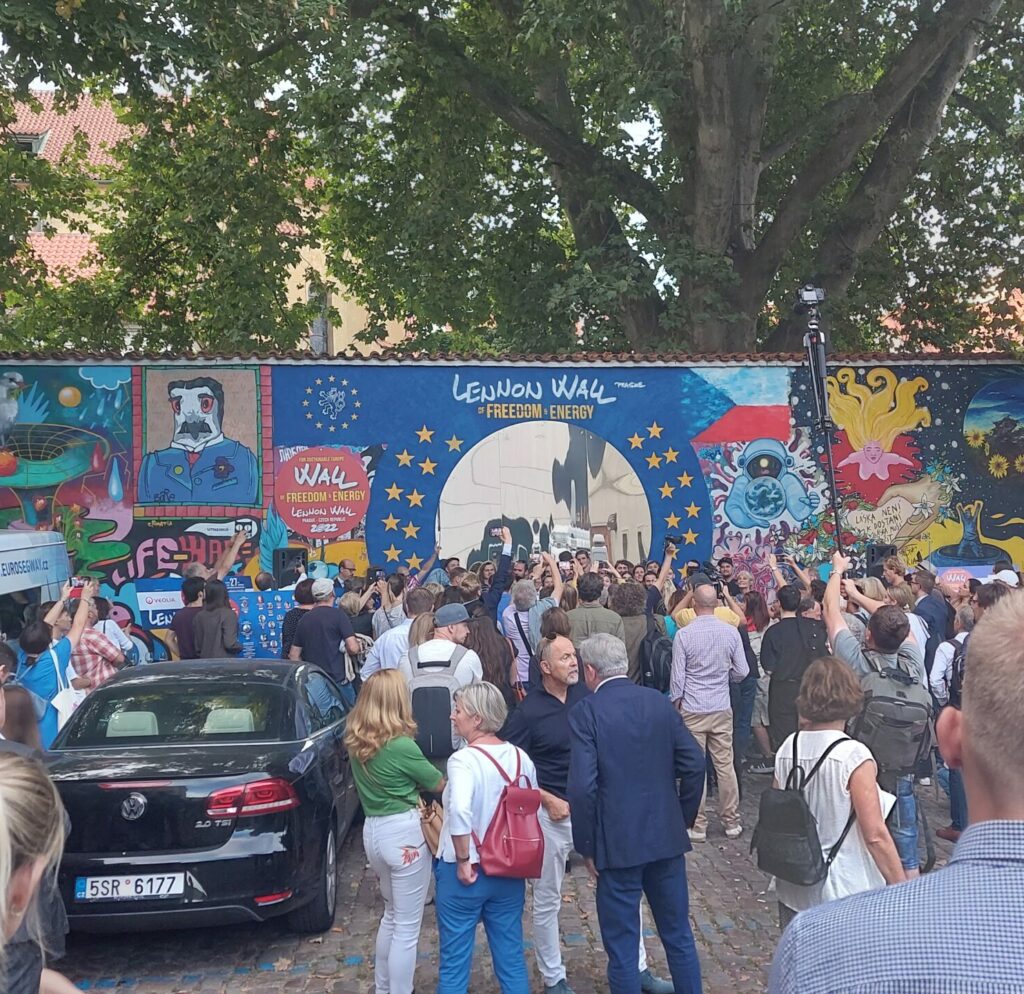 In response to the pandemics of COVID-19, the team of Pavel Šťastný gave the John Lennon's portrait on the Wall a pink mask in April, 2020. In September 2022, the Lennon Wall got a new look again, it was repainted by 27 artists from the EU and special guests from Ukraine and Norway and an inflatable copy will tour Europe as part of the international cultural project "Wall of Freedom and Energy.
Many Czechs still associate the Lennon Wall with freedom of speech, defiance against Communism, and the legacy of John Lennon. Despite the fact that the locals tend to avoid it because of the crowds of tourists, on 8 December, many people still gather here every year. They leave a candle at the memorial or play and sing Beatles and Lennon songs with a guitar into the night. It is a remembrance of normalization and youthful resistance to it and celebration of freedom, love and democracy.